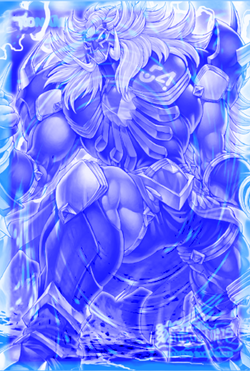 [ Beast / Synchro / Effect ]
1 Tuner + 2+ non-Tuner monsters
Once per turn: You can target 1 Set Spell/Trap your opponent controls; that Set card cannot be activated until the end of this turn (even if this card leaves the field). If this card in your possession is destroyed by battle or an opponent's card effect and sent to the GY: You can target 1 Beast monster in your GY, except "Unlocked Bear"; add it to your hand.
---
ATK / 2800    DEF / 2000
Gallery • Rulings • Errata • Artworks • Tips • Trivia • Appearances • Names • Lores
In other languages
Japanese
アンロック・ベア
チューナー+チューナー以外のモンスター2体以上
①:1ターンに1度、相手フィールドにセットされたカード1枚を対象として発動できる。セットされたそのカードはターン終了時まで発動できない。②:このカードが戦闘または相手の効果で破壊され墓地へ送られた場合、自分の墓地の「アンロック・ベア」以外の獣族モンスター1体を対象として発動できる。対象のモンスターを手札に加える。
Community content is available under
CC-BY-SA
unless otherwise noted.