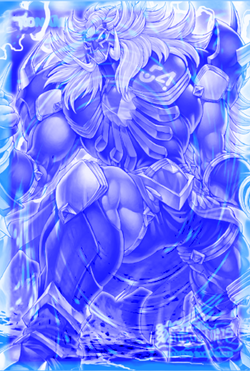 If a monster you control is destroyed by battle and sent to the GY: Fusion Summon 1 Fusion Monster from your Extra Deck, by banishing materials from your hand or GY, including the destroyed monster. You can only activate 1 "Split Fusion" per turn.
Gallery • Rulings • Errata • Artworks • Tips • Trivia • Appearances • Names • Lores
In other languages
Japanese
スプリット・フュージョン
このカード名のカードは1ターンに1度しか発動できない。①:自分フィールドのモンスターが戦闘で破壊され墓地へ送られた場合に発動できる。融合モンスターカードによって決められた、破壊したモンスターを含む融合素材モンスターを自分の手札・墓地から除外し、その融合モンスター1体をEXデッキから融合召喚する。
Community content is available under
CC-BY-SA
unless otherwise noted.