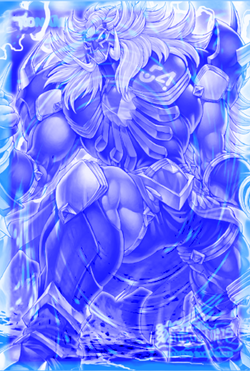 [ Dragon / Effect ]
You can discard this card; Special Summon 2 Level 2 or lower monsters with the same name from your Deck, except "Smirking Dragon". If you control 3 monsters with the same name while this card is in your GY: You can Special Summon this card, but banish it if it leaves the field. You can only use each effect of "Smirking Dragon" once per turn.
---
ATK / 800    DEF / 800
Gallery • Rulings • Errata • Artworks • Tips • Trivia • Appearances • Names • Lores
In other languages
Japanese
スマーク・ドラゴン
このカード名の①②の効果はそれぞれ1ターンに1度しか使用できない。①:このカードを手札から捨てて発動できる。デッキから「スマーク・ドラゴン」以外のレベル2以下の同名モンスター2体を特殊召喚する。②:このカードが墓地に存在し、自分フィールドに同名モンスターが3体存在する場合に発動できる。このカードを特殊召喚する。この効果で特殊召喚したこのカードは、フィールドから離れた場合に除外される。
Community content is available under
CC-BY-SA
unless otherwise noted.