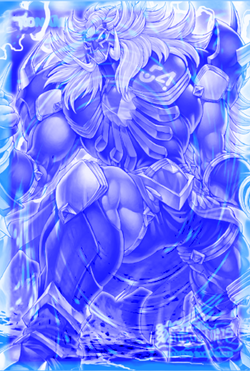 [ Machine / Synchro / Effect ]
"Polycoil Chain Synchronizer" + 1 non-Tuner "Polycoil" Fusion Monster
If this card battles, your opponent cannot activate any Spell/Trap Cards until the end of the Damage Step. While you have no monsters in your GY that began the Duel in the Main Deck, this card can make up to 2 attacks during each Battle Phase. If this card is in your GY: You can banish 1 "Polycoil" Link Monster from your GY; Special Summon this card. You can only use this effect of "Polycoil Chain Twine" once per turn.
---
ATK / 2800    DEF / 2800
Gallery • Rulings • Errata • Artworks • Tips • Trivia • Appearances • Names • Lores
Community content is available under
CC-BY-SA
unless otherwise noted.