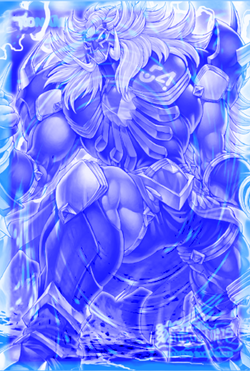 [ Fairy / Effect ]
If this card is in your hand: You can target 1 "Paintress" card in your Pendulum Zone; return it to the hand, and if you do, Special Summon this card. If this card is Special Summoned: You can Special Summon 1 face-up "Paintress" Pendulum Monster from your Extra Deck, but you cannot Special Summon other monsters for the rest of the turn, except "Paintress" monsters. You can only use each effect of "Paintress Atroshenkonna" once per turn.
---
ATK / 450    DEF / 600
Gallery • Rulings • Errata • Artworks • Tips • Trivia • Appearances • Names • Lores
Community content is available under
CC-BY-SA
unless otherwise noted.