Outcrop Dragon
アウトクロップ・ドラゴン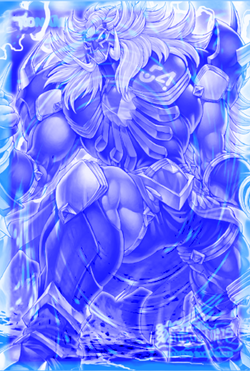 [ Dragon / Synchro / Effect ]
1 Tuner + 1+ non-Tuner monsters
This card is treated as a Rock monster while in the GY. Gains 200 DEF for each Rock monster in your GY. Once per turn, if a monster effect is activated (Quick Effect): You can banish 1 Rock monster from your GY; negate the activation, and if you do, change that monster to face-down Defense Position, then this card's ATK becomes equal to its DEF until the End Phase. If this card battles a face-down Defense Position monster, inflict doubled piercing battle damage to your opponent.
---
ATK / 2000    DEF / 2100
Gallery • Rulings • Errata • Artworks • Tips • Trivia • Appearances • Names • Lores
Community content is available under
CC-BY-SA
unless otherwise noted.