Number 126: Torpedo Crasher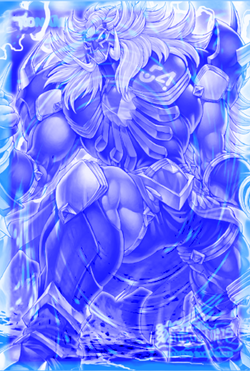 [ Pyro / Xyz / Effect ]
2 Level 3 monsters
Cannot be destroyed by battle with a monster that has the same ATK. At the start of the Damage Step, if this card battles an opponent's monster: You can detach 1 material from this card; this card's ATK becomes equal to that monster's (until the end of the Damage Step), also inflict damage to your opponent equal to the difference between this card's current ATK and its original ATK.
---
ATK / 1700    DEF / 1700
Gallery • Rulings • Errata • Artworks • Tips • Trivia • Appearances • Names • Lores
In other languages
Japanese
No.126 トーピード・クラッシャー
レベル3モンスター×2
①:このカードは同じ攻撃力のモンスターとの戦闘では破壊されない。②:このカードが相手モンスターと戦闘を行うダメージステップ開始時、このカードのX素材を1つ取り除いて発動できる。このカードの攻撃力はダメージステップ終了時まで、その相手モンスターの攻撃力と同じになる。このカードの攻撃力と、その元々の攻撃力の差分のダメージを相手に与える。
Community content is available under
CC-BY-SA
unless otherwise noted.