Nana Izuka
Character
Personal
Age
17
Gender
Female
Status
Alive
Likes
Joking around and messing with people
Dislikes
Prideful idiots or People slandering her name
Duelist
Deck
Black Luster Soldier
Appearances
Appears in
Loy Academy
Basic Information: Edit
Sexuality: Bisexual
Height: 5'5
Race: Human
Personality:
She comes off as a playful individual that likes getting underneath people skin but she does have a sense of pride and will get serious if a person that she is close too is threatened
Dorm Level: Green
Dorm Number: 1
Backstory:Edit
Nana has 3 friends that she was close two named Cho and Jesse and they were her closest thing too having a family she had.  They did almost everything together such as take baths and go out too movies. As  they hit teenage years they moved away too different academies but they keep in touch once in a while. After being  enrolled in the academy she loosened up on the idea of hatred and enjoys a demon boys company and made it a point too get a little stronger then she was before going back too the academy after there last date.
Archetype:Edit
Ace Card(s):Edit
Duel Spirits:Edit
Nana is one of the 7 Legendary Barians. She holds Number 104 Masqurade and his Chaos form Number C104: Umbral Horror Masquerade.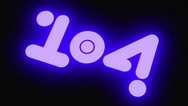 When Nana feels a high count of a Prime Emotion she gets surrounded by a Violet Aura.
Community content is available under
CC-BY-SA
unless otherwise noted.