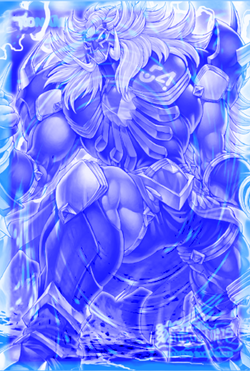 [ Rock / Effect ]
If this card would be destroyed and sent to the GY, banish it instead. If this card is sent to the GY: You can send 1 Rock monster from your Deck to the GY. You cannot Special Summon monsters the turn you activate this effect, except Rock monsters. You can only use this effect of "Limestone Soldier" once per turn.
---
ATK / 1300    DEF / 0
Gallery • Rulings • Errata • Artworks • Tips • Trivia • Appearances • Names • Lores
Community content is available under
CC-BY-SA
unless otherwise noted.