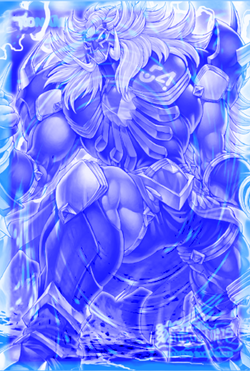 [ Plant / Fusion / Effect ]
2+ Plant monsters with different Attributes
If this card was Fusion Summoned using at least 3 "Flowerscent" monsters as materials, this card cannot be destroyed by your opponent's card effects. If this card attacks, your opponent cannot activate any Spell/Trap Cards until the end of the Damage Step. When this card destroys a monster by battle: You can target 1 monster your opponent controls; destroy it, and if you do, this card can make a second attack during this Battle Phase. You can only use this effect of "Flowerscent Natacha" once per turn.
---
ATK / 2600    DEF / 2400
Gallery • Rulings • Errata • Artworks • Tips • Trivia • Appearances • Names • Lores
Decks
Community content is available under
CC-BY-SA
unless otherwise noted.