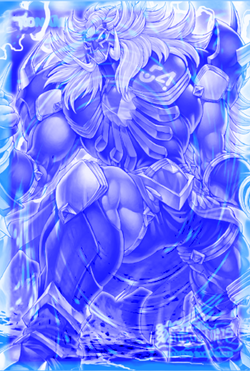 [ Warrior / Effect ]
If a non-EARTH monster you control is destroyed by battle while this card is in your hand or GY: You can Special Summon this card. (Quick Effect): You can target 1 Level 4 or lower monster in your GY; shuffle that target into the Deck, and if you do, all monsters your opponent controls lose 500 ATK and DEF. You can only use each effect of "Dusty Rider" once per turn.
---
ATK / 2000    DEF / 1000
Gallery • Rulings • Errata • Artworks • Tips • Trivia • Appearances • Names • Lores
In other languages
Japanese
ダスティ・ライダー
Community content is available under
CC-BY-SA
unless otherwise noted.