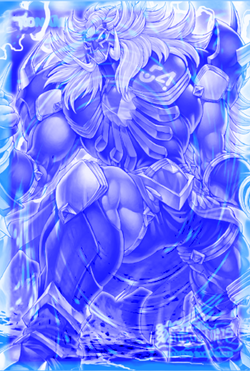 [ Fiend / Link / Effect ]
2 Effect Monsters, including a "Crusadia" monster
Gains ATK equal to the combined original ATK of all monsters this card points to. Monsters this card points to cannot attack. If an Effect Monster(s) is Special Summoned to a zone(s) this card points to (except during the Damage Step): You can target 1 "Crusadia" card in your GY, except "Crusadia Orpheus"; add it to your hand. You can only use this effect of "Crusadia Orpheus" once per turn.
---
ATK / 800    LINK-2
Gallery • Rulings • Errata • Artworks • Tips • Trivia • Appearances • Names • Lores
Community content is available under
CC-BY-SA
unless otherwise noted.