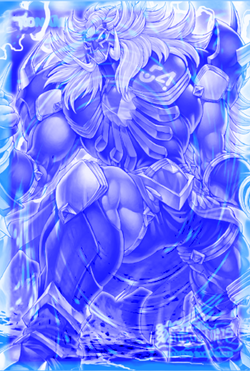 [ Dinosaur / Link / Effect ]
2+ "Chemicreation" monsters
Once per turn, if your opponent Sets a Spell/Trap Card: You can target that card; destroy it. Cannot be destoyed by battle or card effects the turn you activate a "Chemicreaction" Spell/Trap. Once per turn: You can banish 1 "Chemicreation" monster from your GY, then target 1 card your opponent controls; destroy it.
---
ATK / 3000    LINK-3
Gallery • Rulings • Errata • Artworks • Tips • Trivia • Appearances • Names • Lores
Decks
Community content is available under
CC-BY-SA
unless otherwise noted.