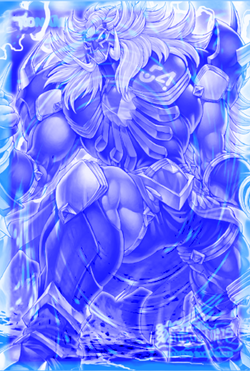 [ Zombie / Link / Effect ]
2+ Zombie monsters, including an "Animus" monster
At the start of the Damage Step, if this card battles an opponent's monster: You can banish that opponent's monster, and if you do, inflict 1000 damage to your opponent. Once per turn, during your Main Phase: You can Fusion Summon 1 Zombie Fusion Monster from your Extra Deck, using monsters from your hand and/or field as material.
---
ATK / 2300    LINK-3
Gallery • Rulings • Errata • Artworks • Tips • Trivia • Appearances • Names • Lores
Decks
Community content is available under
CC-BY-SA
unless otherwise noted.