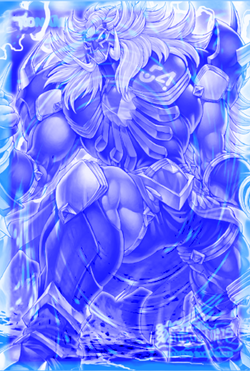 [ Zombie / Link / Effect ]
1 Level 4 or lower Zombie monster
You can only Link Summon "Animus Lich Ghoul(s)" once per turn. If this card is Link Summoned: You can add 1 "Animus" Spell/Trap from your Deck to your hand. When an "Animus" Fusion Monster you control is destroyed by battle or by an opponent's card effect and sent to the GY: You can banish this card from your GY, then target 1 "Animus" Fusion Monster in your GY; Special Summon it, ignoring its Summoning conditions. You can only use this effect of "Animus Lich Ghoul" once per turn.
---
ATK / 800    LINK-1
Gallery

•

Rulings

•

Errata

•

Artworks

•

Tips

•

Trivia

•

Appearances

•

Names

•

Lores
Decks